GCSBDC Helps Make Local Take-Out Delivery
A Possibility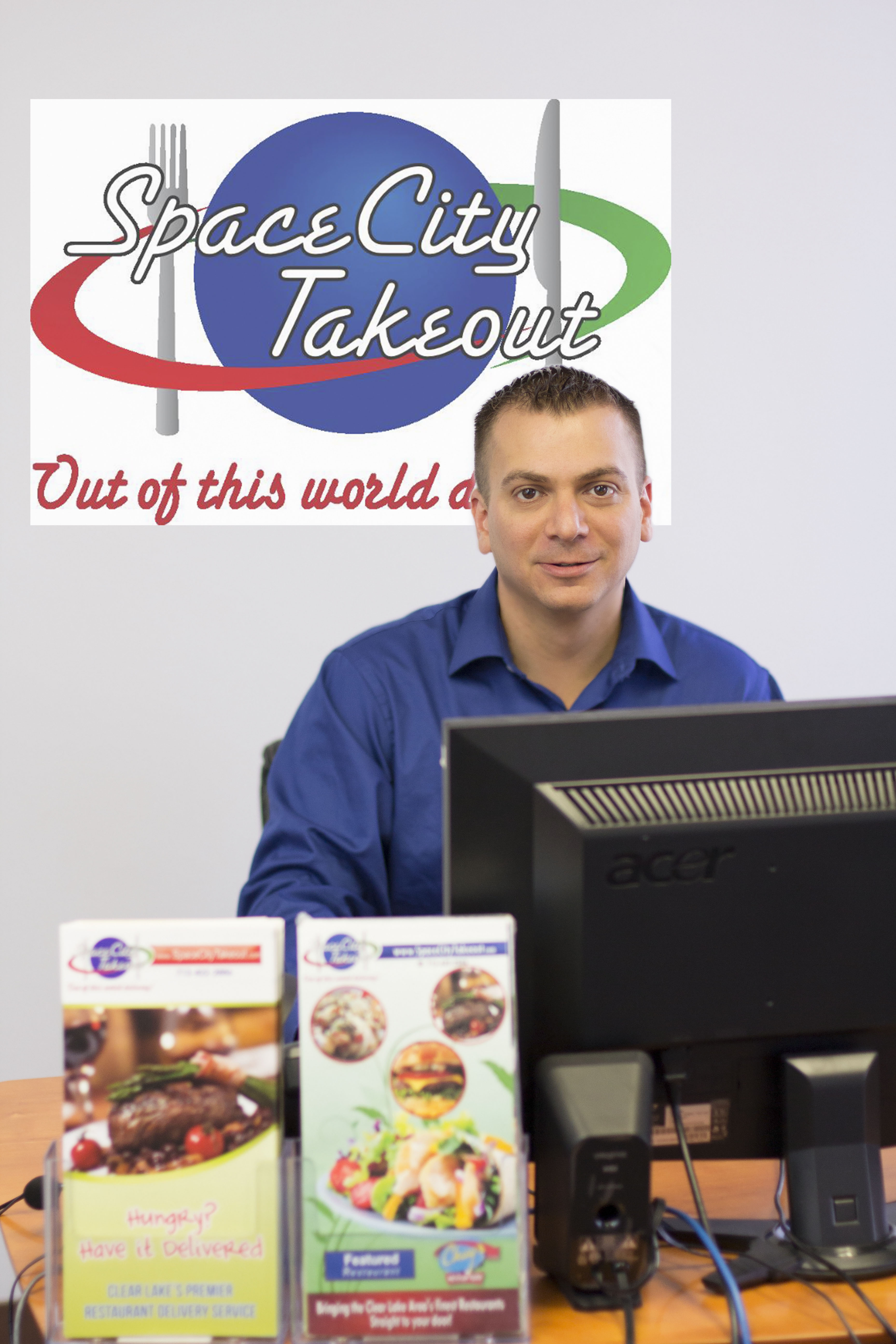 Anthony Vela, CEO of Space City Takeout, LLC located in the Clear Lake area started his business in April 2012. A popular business industry on the West Coast, his idea has taken off very well. Space City Takeout provides meal delivery from local restaurants to hotels, businesses, and residential customers. He has expanded his catering services to local corporations in the area. His company is continually adding more restaurants providing more variety for his customers. His residential customers say, "Space City Takeout is a fantastic service for after you get home from work and just don't want to drive anymore. Their prompt courteous drivers are a great alternative. Give them a try and I am sure you will be hooked like us."
Mr. Vela started his company with his own capital and has grown very rapidly for the last two years with a profit so far for 2014, largely due to his keen sense of business and a determination to succeed. The company has a growth of 706% from 2012 to 2013. As of 2013 to 2014, it is currently about a 200% growth rate. The residential database was 274 people in 2012, 1754 in 2013 and 2955 as of today. His company works with 18 restaurants and services 28 Hotels and approximately 200 businesses. Vela says, "Restaurants that partner with Space City Takeout benefit by receiving incremental sales that positively affect their bottom lines. It is simple takeout orders for the restaurants. These sales are generated through Space City Takeout's marketing utilizing a variety of print and digital methods targeting busy professionals who have a need to have their food delivered. The marketing methods used to generate sales to restaurants include targeted mailed menu guides, postcards, SEO/SEM, social media and newspaper inserts etc..."
Due to his rapid growth, he has recently obtained his first business loan for working capital to assist with expansion. He has gone from 5 employees to 13 at this time and continues to grow.
When Anthony first became a client of Galveston County Small Business Development Center in Texas City his successful business was only in the "idea stage". The SBDC has helped him since conception to prepare a business plan, set up QuickBooks for his bookkeeping records, offer him management guidance, marketing, strategic planning advice, and assistance with the search for and request funding for growth. Anthony knows the SBDC Business Advisors are here for him every step of the way in his business.
GCSBDC Assists Local Business Woman in New Venture